For 20 or more years my husband, Dan, and I have wanted to have a home on 10 acres for our horses, dogs and other farm critters. 10 years ago we did build on a beautiful 10 acre site. We love our home and love to share it. We have had many little league baseball parities, all-star parties, birthday parties and our yearly Galles Family Rib Cook Off at our home, which makes us so happy!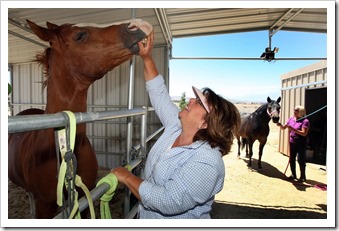 At this point in our lives we really feel that it's time to give back.
A sad and tragic fact is that 22 U.S. Veterans commit suicide per day. This fact spoke to me and I knew we had to do something. We have the facility and the desire to help. We needed to find the other people that could make our mission of helping our returning Vets a reality.
When I heard of the wonderful work of The Wounded Warrior Equestrian Program (WWEP) founder, Bridget Kroger, LTC, US Army, retired, and others are doing with the WWEP, I was hooked. I floundered for years telling people I wanted to get this started in our area without a clue as to how that was going to happen. As luck would have it I ran into Luanne Reiter-Leslie a PATH Advanced Certified Instructor came into my world when she moved to the Reno/Sparks area. Putting us ladies together started the ball rolling.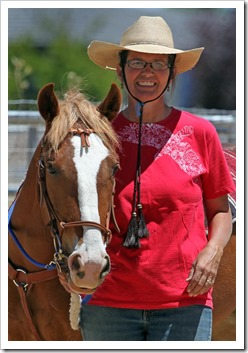 My vision from the beginning was to have a program where wounded warriors can come and get help and not have to spend a penny. With the talents, energy and connections of Dan, my husband and our working group of dedicated volunteers that vision is a reality. Through generous business and personal donations, we will provide services to wounded warriors in our area at no cost to them. This is a huge victory for all! We deeply appreciate our Reno and Sparks community for being undying and generous supporters of our Veterans.
This is a dream come true, not just for me but for everyone who is involved and will be involved in Sierra Nevada Horses and Heroes!
Kathy Galles, Founder and Executive Director
Sierra Nevada Horses and Heroes
C/O Galles Z Bar Ranch
1215 Sunset Vista Court
Spanish Springs, NV 89441
EIN# 47-0976833